How to take control of the gender gap
London managing director of Good Nathalie Maher has founded Kerning the Gap to find practical ways of getting women into leadership roles.
Design world, we have a problem. Last year's intake of graphic design students at Central St. Martins had 70% women to 30% men, and yet, only 11% of creative directors are women.
And it's not just the purely creative roles that are out of line. Just take a look at The Drum's annual "top 100 designerati" feature, suggested and voted for by the industry. 13 of them were women.
Just 18% of top businesses have women at board level
We're more than familiar with this leadership issue; girls consistently outperform boys in all spectrums of education, yet only 18% of the board of FTSE 250 businesses are women. But in a world where women are already well behind the curve, it can surprise people to learn that design is even further back in its representation of women in senior roles.
The gender pay gap is a widely publicised problem that, by current estimates, won't naturally right itself until 2085. In an attempt to get this solved "within a generation", Prime Minister David Cameron has insisted that businesses over 250 people publish their pay scales. I'm not sure how excited I am by this rough 25 year target anyway, but when you realise that 98% of design businesses in the UK employ less than 50 people, it becomes a total chocolate teapot.
"Surely we're not proliferating sexism?"
So, essentially, we're on our own in sorting this one out and, frankly, if we can't find the solutions to this, we may as well all pack up and go home.
But we're such a cool industry! We take our dogs to work, and have fussball tables! Surely we're not proliferating sexism?
And no, I don't think we are. Not directly. But there are several, deep-set things at play here. Every industry is working out how it navigates the continuation of the species but, as the team and I head into another 60 hour week of pitches and deadlines, if feels as if agency life is particularly poorly designed (ironically) for the needs of family life. And there is still an assumption that it will be women needing to take time out over men – from maternity leave to that call from the school telling you your mini-designer is puking all over the playground.
"Women feel they have to opt out"
All this means that women tend to feel they simply have to opt out just as their careers are reaching their tipping point into leadership (the biological clock and career fairy seem to be in a never-ending civil war on that one). So, we get less women in leadership roles, less representation at a decision making level where change needs to begin, and less role-models for those aspiring to change the status quo.
There's also something fascinating about the psyche of people in our industry. Having come from a mar-comms background where you literally can't shut people up, I couldn't believe how humble and reluctant to self-promote everyone is. During my time at the Design Business Association, raising the profile of the value of design, I met creative genius on a daily basis and yet struggled to find people comfortable enough to stand up and proclaim the value of what they do. Add a sprinkle of "little girls should be seen and not heard" bias and a dollop of male-dominated boardroom to that mix, and its little surprise that we are where we are.
Kerning the Gap brings together creatives, planners, client leads and marketers
I set up Kerning the Gap to bring together a collective of like-minded people from the design industry – creatives, planners, client leads, marketers – who want to see more women in leadership roles, hear their voices and be inspired to create change in our businesses. Something accessible, for all levels, that starts tackling this stuff once and for all.
Our first event will be a talk later this month by Cheryl Giovannoni, until recently UK chief executive of ad agency Ogilvy & Mather and prior to that European president of Landor.
Cheryl will be sharing her experience of her career rise, the challenges that have gone with it, why she thinks there is such a disparity in equality in the design industry, and what we can do about it.
I can't tell you how heartened I have been by the response so far to Kerning the Gap, and to see as much of that coming from men. Seems everyone wants to be part of the solution on this one – so let's crack on now and do it.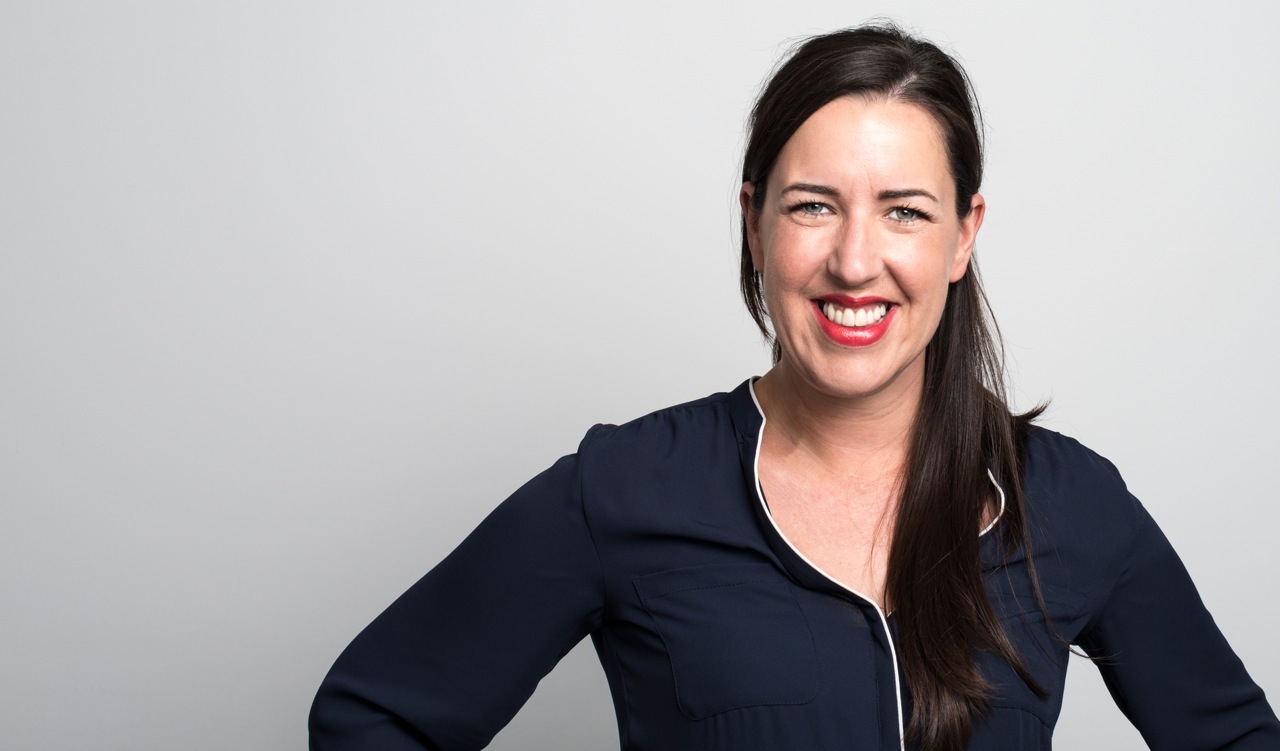 More info on Kerning the Gap can be found here.