What is your favourite Olympics-related design of all time?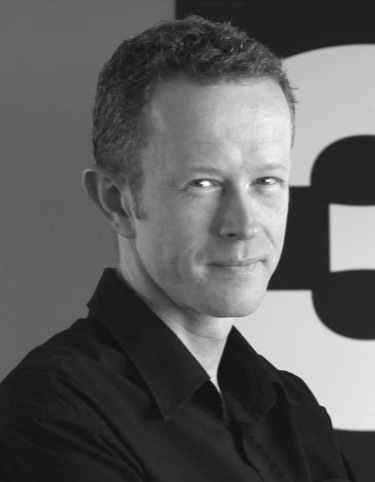 There are so many classics – like the Otl Aicher posters and Lance Wyman's stunning Mexico graphics – that you're spoilt for choice really. But perhaps my all-time favourite has to be the original Olympic rings mark created in 1912. The fact that it symbolises the five continents coming together is clever but it's uber simple, instantly recognisable and totally timeless.
---
The Tokyo 1964 emblem is possibly one of my favourite pieces of Olympic Design. The 1964 Olympics was seen as Japan's reacceptance into the world community and moment to recognise and celebrate progress. Yusaku Kamekura's rising sun emblem shows strength and belief, showing unity in a way that Olympics still does to this day.
---
My favourite ever Olympics related design 'thing' is a gymnastics poster design by Otl Aicher for the 1972 Olympics. The whole identity was brilliant and the colours and energy of the poster series is beautiful.
Another thing I love relating to the Olympics is the Barcelona Stadium at the top of the Montjuïc hill. When I visited there was no one else there, and the architecture was so austere and light so strong it made it feel quite alien. The amazing Montjuïc Communications Tower made it feel like being in a set from Flash Gordon. I loved it. Maybe if my husband reads this I'll get a trip to Barcelona. Fingers crossed…
---
I'm of an age where Torvil and Dean shaped my formative years. I spent many hours in the kitchen sliding across the floor in my socks to Maurice Ravel's Boléro.
So with that in mind I have very fond memories of the Olympics Poster design for the 1980 Lake Placid games in New York. And what provenance this design has.
Its graphic includes the Adirondack Mountains, Lake Placid, a racoon's face, the 1932 double cauldron, ski goggles and hat and the Olympic rings. Phew.
And not a doping scandal in sight. Those were the days…now where are my socks.
---
The 1896 Olympic games were held in the stunning Panathenaic Stadium in Athens, which is built entirely of marble, and based on a reconstruction plan of a second-century structure. The steps and seats rise and curve forming something that feels both ancient and completely contemporary.
It is a stunningly beautiful thing that confounds ones perception of scale because of the monolithic use of a single material. In its presence—despite being almost entirely empty—one feels the power of spectacle and you instantly grasp why classical architecture was used by fascist regimes to establish their own authority.
---
I could easily choose anything Olympic by Lance Wyman for its geometric perfection, or Otl Aicher's Munich work for its consistency of brand and inventive use of colour.
But the piece of work that really stands out for me isn't Olympic; it's Paralympic. The recent long-form TV ad Superhumans by 4Creative is to my mind a perfect piece of design.
It shows the true power of creativity, the power to change perceptions, to knock down barriers and to really engage people. And not just visually literate people. All people. Of all ages.
It will make you laugh, it will make you cry, it will make you marvel at the possibilities of what a person can achieve if they doggedly stick at it. In short it's inspiring. And that to me is a good piece of design – one that effects lasting change.