Royal Mail launches Olympic stamps
The Royal Mail has unveiled a series of stamps to celebrate the 2012 London Olympic and Paralympic Games.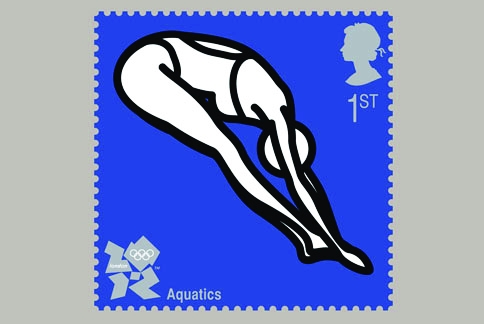 Each stamp will champion an Olympic or Paralympic sport and the series will be issued in three sets in 2009, 2010 and 2011.
Royal Mail's in-house design team worked with Studio David Hillman to select artists and illustrators for the designs.
A total of 30 first-class stamps will be issued in the series, with the first ten going on sale on 22 October.
The first set features an image of a diver by artist Julian Opie, and an illustration portraying the Paralympic sport of boccia by David Doyle.
As the 30 stamps are official products of the 2012 Olympics, each will feature either the London 2012 Olympics or Paralympics logo.
London 2012 chairman Lord Coe says, 'It is a huge honour to have stamps created in celebration of the Games and we look forward to working with Royal Mail over the next three years.'