New mobile app "modernises" email with swipe, pinch and drag functions
BESbswyBESbswyBESbswyBESbswyBESbswyBESbswyBESbswyBESbswyBESbswyBESbswyBESbswyBESbswyBESbswyBESbswyBESbswyBESbswyBESbswyBESbswyBESbswyBESbswyBESbswyBESbswyBESbswyBESbswy
New iOS app Geronimo, created by start-up company Jumpin Labs, has drawn inspiration from messaging apps to create a "natural" mobile email experience.
Start-up company Jumpin Labs has created an app for iOS which aims to provide a "modern, design-driven approach" to email.
The Geronimo email app, due to launch next week, will be available for iPhone and Apple Watch, and aims to make mobile email "more relevant to the mobile generation", says the company.
Swipe, drag, pinch and tap
It uses gestures such as swipe and drag motions that enable users to organise and rearrange individual or groups of emails. A pinch action also allows users to delete or archive emails.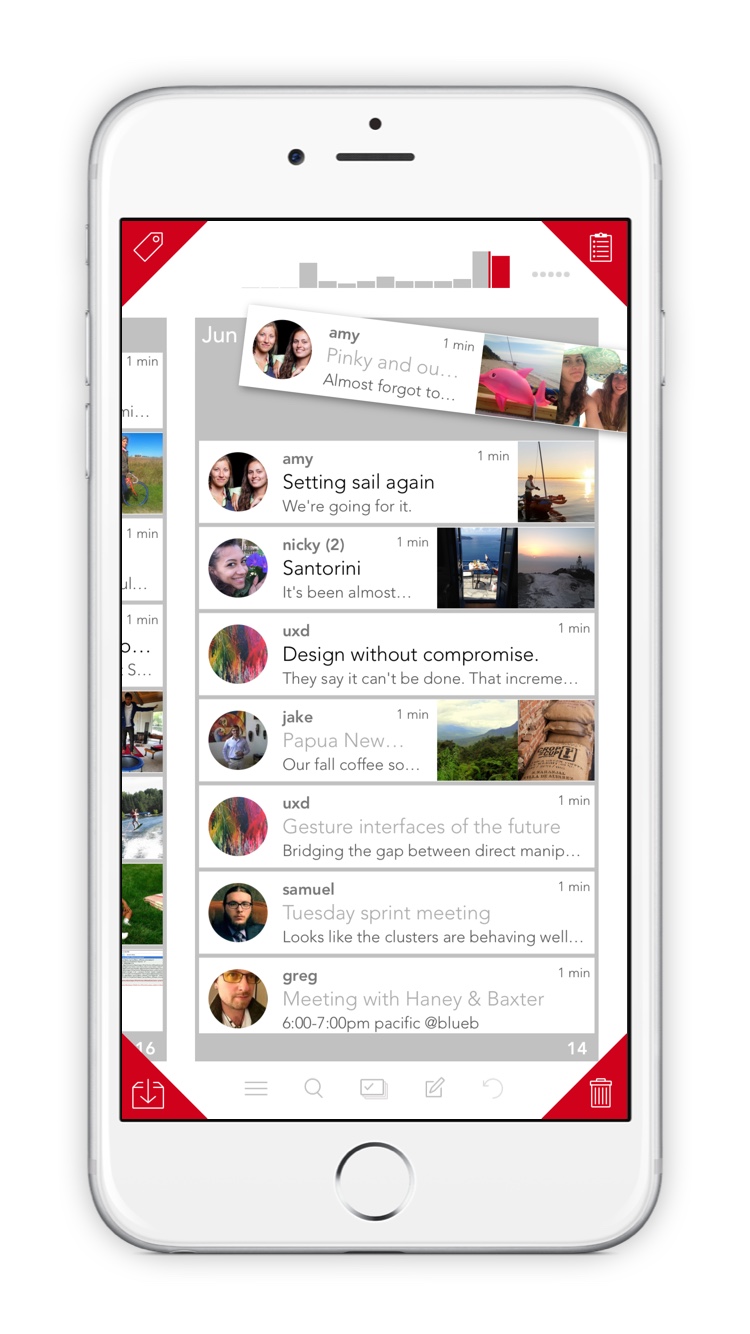 A tapping motion on the back of the phone allows users to separate "robot" emails from "human emails", and it also has the option to annotate photos.
Timeline view
There is an horizontal timeline viewing option, giving users the ability to scroll between days and look at volume of emails received per day.
Features for the Apple Watch include search and attachment functions, as well as "human-only emails" notifications.
More "natural" experience
The app aims to provide an alternative to the "antiquated inbox", by helping people organise email "with the flick of their wrist or the angle they hold their phone at", Jumpin Labs founder Erik Lukas says.
"We've reinvented the way people interact with mobile email," Lukas says.
The company aims to provide a more "natural" email experience than other mobile email systems that enables users to be "in control".
The project has taken two years to complete, and drew inspiration from the "fast, fun, efficient" nature of current messaging apps, Jumpin Labs says.
Geronimo will be free to download from the Apple app store from 27 August, and will be available for Gmail users. Other email providers will be added in future updates of the app. It can be used on iPhone 5, 5S, 6 and the Apple Watch.
BESbswyBESbswyBESbswyBESbswyBESbswyBESbswyBESbswyBESbswyBESbswyBESbswyBESbswyBESbswyBESbswyBESbswyBESbswyBESbswyBESbswyBESbswyBESbswyBESbswyBESbswyBESbswyBESbswyBESbswy