10 people who made an impact on design in 2017
Calling out sexism, making hospitals happier places to be and reviving classic designs through crowdfunding; we honour the people who have made a difference to the industry over the last year.
Sarah Weir (OBE)
Sarah Weir was appointed CEO of the Design Council in January this year, and has made a resounding impact on the organisation and industry since then.
An outspoken advocate for gender equality and ethnic and social diversity within the creative industries, Weir has headed up the Design Council's latest report showing the tremendous £200bn contribution design makes to the UK economy, lobbied the Government to address its attitude towards art and design education, and sat on panel discussion with Design Week to tackle the issue of inaccessibility within the design industry.
She has also spoken out to Design Week about her own experiences of sexism in the industry. Weir makes it into the top 10 for her forward-thinking attitude, her fearlessness at speaking out about important issues, and her ability to turn the Design Council into a more opinionated and candid organisation.
---
Morag Myerscough
Best known for her colourful, graphic patterns strewn across public spaces nationwide, Morag Myerscough has had a prolific year of achievements.
The designer transformed a new ward at Sheffield Children's Hospital in February, creating bright and cheery bedrooms and waiting rooms for young patients, with the aim of distracting them from the physical and emotional pains of being in hospital.
She also revamped an arts centre in Tottenham, North London with her signature style to help engage local communities in art and culture, and added her distinctive touch to Kensington's new Design Museum, which celebrated its first birthday this month, by creating its first permanent exhibition space.
The designer was also crowned as a Royal Designer for Industry (RDI) by the Royal Society of Arts (RSA) in November, an esteemed award that recognised her work as providing "significant benefit to society".
She makes it into Design Week's top 10 for her continued commitment to social design projects and making public spaces happier places to be in.
---
John Kampfner
The CEO of Creative Industries Federation has been busy this year, lobbying Government to take creative talent and education more seriously in its Brexit negotiations.
The Federation has made a huge effort to conduct research that demonstrates the value of the creative industries, and also bring to light the "disastrous skills shortage" that could ensue if measures are not taken by Government to ensure European Union (EU)-based workers can come to the UK following Brexit.
Brexit aside, the Federation also lobbied all political parties in the run-up to the General Election this year, urging them to consider the creative industries when putting together their manifestos, making suggestions on topics including visa rights, tax breaks for small businesses and stronger intellectual property (IP) laws.
Kampfner makes it into the top 10 for leading a relentless campaign to highlight the importance and benefits of creative skills, to the UK and to the wider world.
---
Lucienne Roberts
Can graphic design save your life? This was the question posed by Lucienne Roberts, co-curator of a popular exhibition currently on at London's Wellcome Collection, and co-author of a book of the same title.
Roberts – along with her colleagues at her design studio LucienneRoberts+ – has done so much to bring the importance of graphic design to light this year, highlighting its astounding ability to raise awareness of huge health concerns and ease anxiety, pain and suffering through its positive impact on mental wellbeing.
One of this year's most-read Design Week stories, the exhibition explores everything from hard-hitting HIV awareness campaigns of the 1980s to ebola prevention posters, Swiss design-inspired, Geigy pill packaging, all the way through to the hideous, unbranded cigarette packets of today – showing that design can be impactful even when it's not beautiful.
Her corresponding book is one of a series from publisher GraphicDesign&, co-founded by Roberts and Rebecca Wright, which explores graphic design's relationship with various topics, including healthcare, literature and maths.
Roberts is well-deserving of her place in the top 10 for highlighting the importance and worth of graphic design, and combatting the rhetoric that design should be dished out to clients for free.
---
Tristram Hunt
The Victoria and Albert (V&A) museum saw Tristram Hunt appointed as its new director in January this year.
He has overseen some huge projects including the opening of the V&A's Exhibition Road Quarter, a free, week-long festival called Reveal aimed at engaging families in art, design and fashion, and the launch of DesignLab Nation, a travelling initiative to promote art and design in Blackburn, Coventry and Sheffield.
He has also headed up major exhibitions at the V&A, which opened up the museum to a wider audience – from a blockbuster on Pink Floyd through to a show deciphering the art of opera.
The former Labour MP for Stoke-on-Trent has made it into our top 10 this year for raising the profile of art and design to the wider public.
---
Nat Maher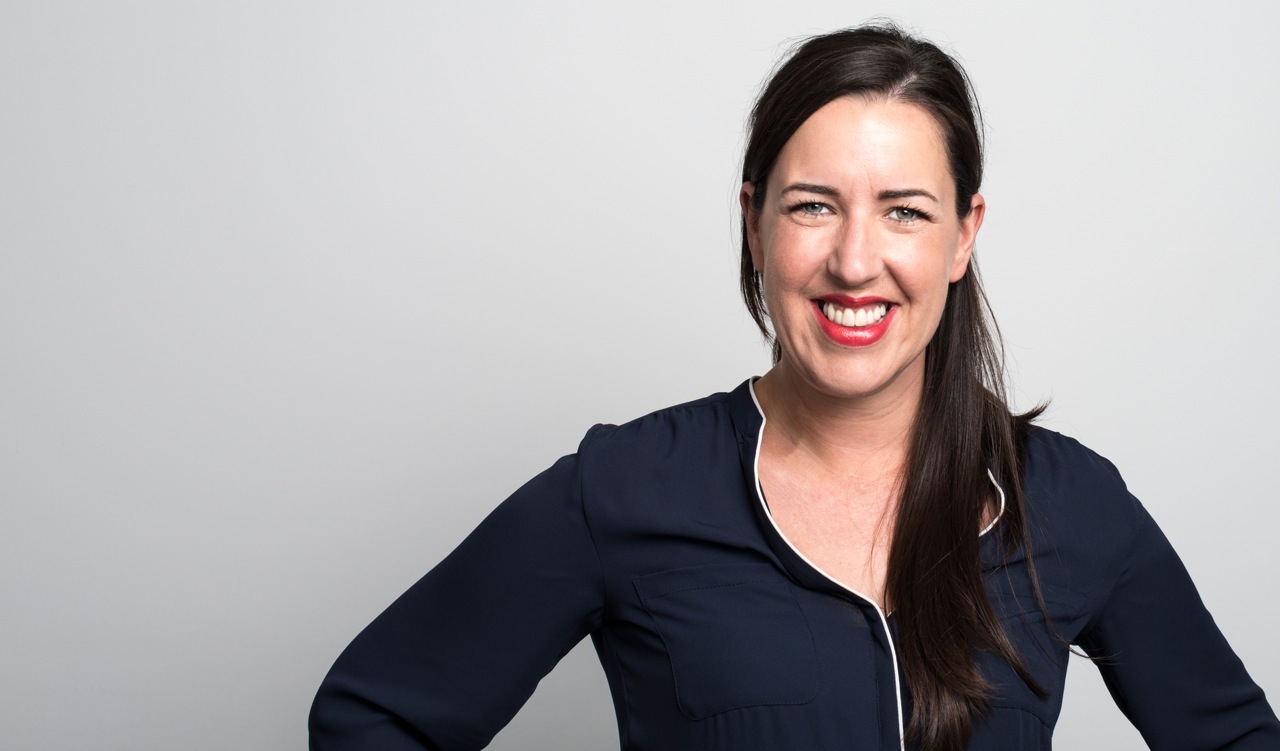 Nat Maher made it into our top 10 last year for her work advocating gender equality in the design industry – she deserves a place again in 2017 for her continued work doing so.
She earnt her stripes in 2015 when she founded Kerning the Gap, an organisation that aims to reduce the gender pay gap in design and help women reach senior positions through mentoring schemes and events.
This year, she challenged sexism and sexual harassment in the design industry, writing a frank piece for Design Week with a call to action encouraging women to contact her and speak out, and also addressed the pertinent issue that more women than men are studying design at university, yet fewer end up as creative directors.
Maher deserves a mention for the second time for advocating gender equality through both speech and action.
---
Matt Hancock
Matt Hancock was appointed Minister of State for Digital within the Department for Culture, Media and Sport (DCMS) in 2016, and since then the Government department has seen some controversial changes.
In June this year, the department saw a reshuffle of its team, placing more emphasis on digital while arts and culture were grouped in with heritage and tourism.
Hancock's title changed to Minister of State for Digital, removing arts and culture from his remit and much more focus was placed on broadband, cyber security, digital technology and digital skills. The creative industries remained part of his remit but were given much less space.
A month later, the department also changed its name to include the word "digital". At the time, the changes were met with concern, with a spokesperson at the Creative Industries Federation saying they "appeared to downgrade the importance of the arts and creative industries".
A Government emphasis on digital and STEM (science, tech, engineering and maths) has continued, with the latest industrial strategy, focusing on skills and research in these subjects too.
However, Hancock's tenure so far has also seen a priority to improve intellectual property (IP) laws and help designers protect original ideas as well as a push to improve the diversity of the creative industries.
---
Jesse Reed and Hamish Smyth
Graphic designers Jesse Reed and Hamish Smyth are co-founders of US-based design consultancy Order, and former associate partners of Pentagram New York. But recently, they have turned their hand to publishing and restoring classic designs, as well as creating new designs as part of a studio.
The designers founded publisher Standards Manual in 2014, which looks to bring to life former visual identity and graphic standards manuals for well-respected organisations. This started with the 1970 New York City Transport Authority (NYCTA) that same year.
Standards Manual has come into its own, with the pair producing beautiful books on visual guidelines for organisations such as NASA and the US Environmental Protection Agency (EPA).
This has also kickstarted a trend. The demand for bringing classic designs into the public eye has risen, and others have been inspired to take on similar projects. Crowdfunding campaigns have popped up to republish the Humanscale guidelines, originally used to produce furniture and products for people to scale, and tech company IBM's standards manual.
Reed and Smyth make it into the top 10 for encouraging people to treasure timeless designs, which also provide a source of inspiration for designers today.
---
Marina Willer
Pentagram partner Marina Willer is best known for her work as a graphic designer, having this year rebranded charity Nesta, and put together a book and exhibition celebrating the graphic beauty of drain covers across London.
But this year, she demonstrated her versatility and ability to move across different disciplines with her first foray into feature films.
Red Trees, which was released in the UK in September, is an exploration of Willer's father's life and how he escaped from Nazi rule in former Czechoslovakia as a child.
While not a design documentary, the 90-minute film employs artistry and graphic design skill in its direction, with Willer taking into consideration everything from background noise to colour, on-screen typefaces and photography.
Willer humbly told us in an interview she is "not a film-maker", but that moving into other disciplines such as this is important for her, and should be for other designers, to learn the art of storytelling. "Design is not about pretty pictures," she said.
She makes it into Design Week's top 10 for her devotion to creativity, and for being an inspiring figure that embraces and tries her hand at various forms.
---
Remembering
Jon Daniel, 1966-2017: Graphic designer and prolific Design Week columnist, Daniel led a life and career campaigning for ethnic diversity in the creative industries and bringing black designers to the forefront. He sadly died aged 51 this year. Read our obituary here.
Martin Roth, 1955-2017: Former V&A director Roth died at the age of 62 this year after a battle with cancer. He made a huge positive impact on art and design, both in the UK and internationally, spearheading projects such as the V&A Museum in Dundee due to open in 2018, and blockbuster shows at the V&A London including those on David Bowie and Alexander McQueen. Read our obituary here.
Ivan Chermayeff, 1932-2017: UK-born graphic designer Chermayeff died aged 85 this year, and was one of the founders of American design as we know it today. He created visual identities for the likes of the Museum of Modern Art (MoMA) and Pan American World Airways, otherwise known as "PanAm". Read our sister title Creative Review's obituary here.
Alan Aldridge, 1943-2017: British designer Aldridge helped to define the "swinging sixties" with his psychedelic graphic style, most famous for creating print and record sleeve designs for the likes of The Who, The Beatles and Penguin's science fiction ranges. He died this year aged 73. Read our obituary here.
---
Who do you think has made an impact on design this year? Let us know in the comments section below.